IIOT Innovative data capture and visualisation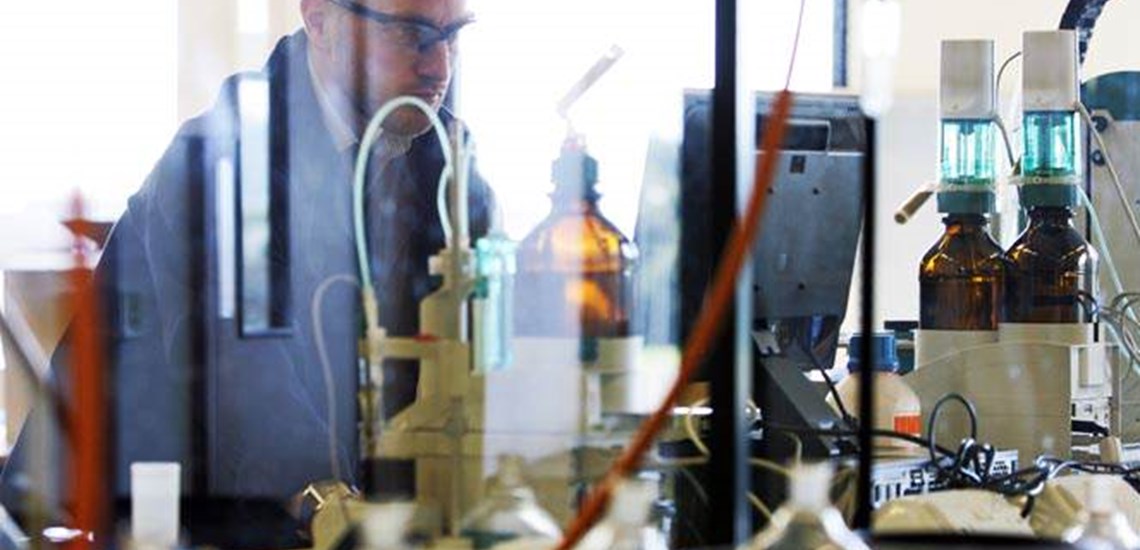 Industrial Thinking Ltd have been collaborating with a wider audience and having great success in the delivery of their new product, Counterpoint Connect. The premise for the project is to be able to deliver a flexible, preconfigured device that requires little or no configuration in the lab, all provided as a simple service. This is particularly useful to customers who do not have their own in-house IT Automation or Engineering departments. The customer does not need to worry about hardware maintenance, backups, configuration management… The goal of Counterpoint Connect is to simplify the environment by introducing reusable low cost hardware, cloud based system configuration offering a fully supported end to end solution. Failed hardware is disconnected and replaced, no fuss, no big expense incurred and most importantly of all it incurs a minimum data outage.
We have been working with Lloyd's Register GMT Ltd who are also based in the Wilton Centre in proving the capabilities of this approach. This has been of great benefit to the Industrial Thinking team in taking the project from the theoretical design to a busy, "real-world" laboratory environment. New challenges and achievements have continued to strengthen and mature the product. The long term aim of Industrial Thinking's Counterpoint Connect is to be in a position where we can provide a set of plug and play modules all based on the same hardware platform that can solve any laboratory automation requirement, from data acquisition across a range of equipment from multiple vendors to manual data entry, all offering secure access with a full audit trail. Users of the solution can benefit from the full range of Counterpoint data visualisation tools already included in the Service.

Lloyd's Register GMT Ltd (LR GMT) offers comprehensive solutions to the challenges associated with the management of fuel quantity and quality. Providing unique and impartial advice to ship owners and operators to help save fuel, reduce emissions and lower operational costs.
A few key requirements laid down by LR GMT included the need for fast and accurate marine fuel testing results. It was imperative that we demonstrate time saving in repeated manual activities while retaining the existing high levels of quality that both they and their customers rely on.
We have been working with their team of specialists in defining the scope of the work and ensuring that the key deliverables are met. The project is still ongoing and we are keen to expand on our early successes. We have discussed areas for future improvement and expansion and we are confident that future has a lot more to offer.