Honeywell Offers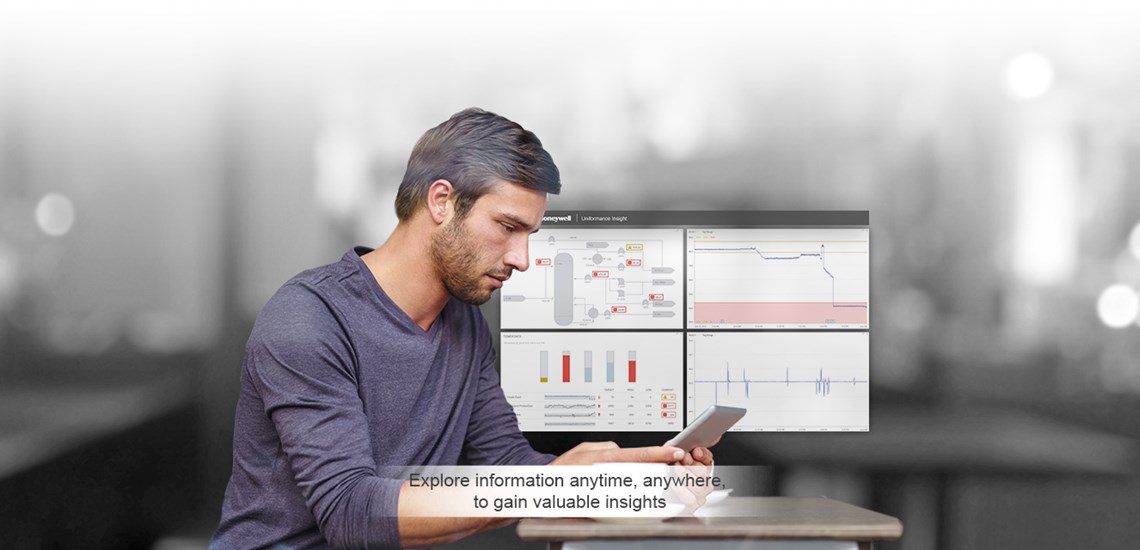 Honeywell Uniformance PHD and Honeywell DynAMo Alarm Management are now available direct from Industrial Thinking. As Honeywell authorized Systems Integrators, we can provide the software and engineering expertise to successfully implement your Data Historian and Alarm Management / Rationalisation Projects.
Honeywell Uniformance PHD
I have Honeywell Experion, Do I need Uniformance PHD?
Uniformance PHD Benefits include:
Scalable: PHD's distributed architecture ensures that data may be collected from disparate data sources into a single consistent database. A PHD database may start out small and be expanded to handle thousands of users and millions of tags.
Secure: PHD provides support for commonly required firewall configurations and protects historical records from unauthorized access. Also, helps to keep traffic off the process network by avoiding load on the control system.
Robust: PHD provides data collection and history recovery features to ensure availability of complete data records, even after data collection interruptions.
Open: PHD has interfaces to collect data from numerous Honeywell and third-party systems. Every PHD server includes an OPC server license, providing open integration to third-party applications.
Best Historian for Experion
While PHD may be used with a variety of Honeywell and third-party systems, when Uniformance PHD integrates with Honeywell's Experion Process Knowledge System (PKS), the result is a solution that requires less administration and gives greater data integrity than is possible with any other plant historian.
I don't have a Honeywell DCS, can I still use Uniformance PHD?
Absolutely, you can still take advantage of all the benefits listed above. However, the integration is not as seamless, Automatic Tag sync is would not be available so tags have to be created manually (or bulk loaded) but this is by no means, difficult or time-consuming
I don't have a DCS, can I still use Uniformance PHD?
Yes, Uniformance PHD can collect and store Real-Time data from any OPC Data source (as well as several others) If you are unsure, get in touch and we can discuss your requirements and the available options.
Honeywell DynAMo Metrics and Reporting
With the process industry's most extensive engineering and consultancy experience, along with the world's largest alarm management installed base, Honeywell can guide you through the complete alarm management lifecycle from start to finish. From the multi-award winning DynAMo Metrics & Reporting (M&R) software to our best in class services portfolio, Honeywell provides you with the right tools and the right services to completely develop, execute, and manage your alarm management strategy.
For more information or to discuss your requirements, get in touch with on out our team on +44 (0)800 4118411 or email [email protected]