HealthCheck
How carefully do you monitor your IP21 Historian ?

Can you reliably track gradual changes and see short term future predictions ?

Can the results of your system improvements be tracked to verify expected benefits?

How often do you check remote Aspentech log files or event logs ?

How many historical tags in your system have not had a value in 3 months? 6 months ?

Is your valuable historical data in safe hands ?
If you paused for a second on any of these questions you may want to talk to us about what options are available.
​
Ask about our System Administrator assistance packs that offer included consultancy hours to tune-up your historian.
Compressed SQL Validation - New in version 1.0.0.5
Does your Compressed SQL in your running snapshot match the SQL Source on your disk? It's easier than you might think to get them out of sync, causing all sorts of issues and can be extremely difficult to determine if this has occurred and to correct.

Now, with our Health Check application it's easy to validate that your running compressed SQL matches your stored versions on disk.
New in version 1.0.0.5 you can now go one step further and check your SQL Source into a version control system like SVN.
If you have any existing checks that you would like to be added to this tool then please get in touch and we will do our best to incorporate these in future releases.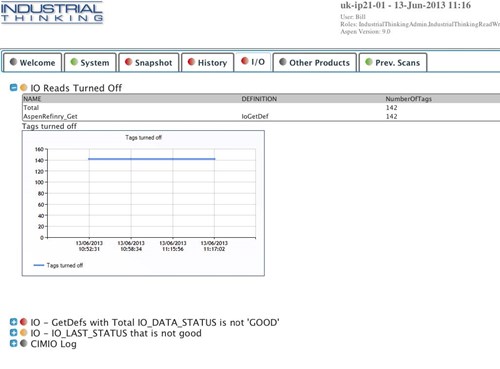 50+ point health check
Easy to use
No Server installation necessary
simple self contained report of results
Locally stored statistics for charts
Early warning of potential issues
increased visibility to Infoplus.21 error and event logs
Continuous monitoring and improvements